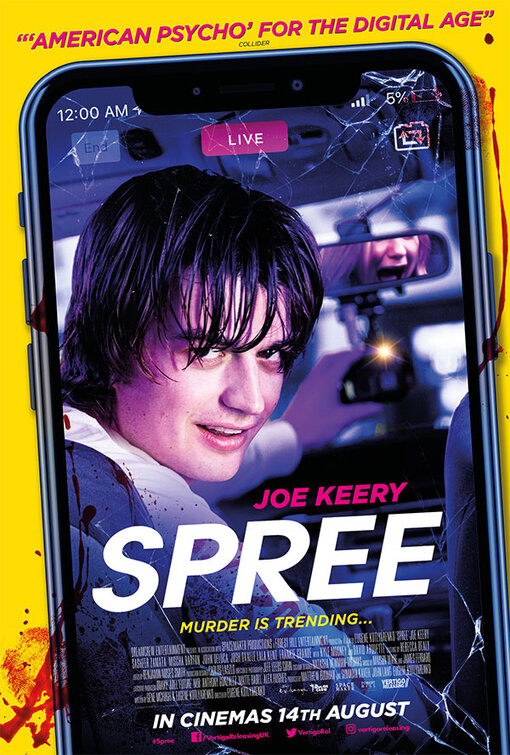 What Is It?
The 2020 American dark comedy horror movie Spree.
Here is how Wikipedia describes this movie:
Spree is a 2020 American comedy horror film directed by Eugene Kotlyarenko. The gonzo-style satire follows a social media obsessed rideshare driver played by Joe Keery who, in an attempt to become viral, livestreams himself murdering passengers. The film also stars Sasheer Zamata, David Arquette, Kyle Mooney and Mischa Barton. It was executive-produced by Drake.[2]

Spree premiered on January 24, 2020, at the 2020 Sundance Film Festival as part of the NEXT category, and was released theatrically and via video on demand in the United States on August 14, 2020, by RLJE Films. The film received mixed reviews, though critics praised Keery's performance and the film's premise.

A young man named Kurt Kunkle is obsessed with being a social media star and becoming viral. A child he used to babysit, Bobby, is now an internet celebrity who frequently makes livestreams and has high viewer numbers, making Kurt jealous. Kurt finds work as a driver for a rideshare app called Spree, then fits out his car with cameras and begins a new livestream titled "The Lesson", where he instructs viewers on how to become famous on social media.